Lessons
Tom Petteruti – Drum Instructor
Tom has been teaching in various capacities for over 35 years and presently teaches in the Lincoln Public School system. In addition, he plays drums with the popular nine-piece horn band Brass Attack and has done so since 1984. He also plays with Four on the Floor and The Vintage Rhythm and Blues Ensemble. Former owner of Twin City Music, Tom's experience is extensive participating in private music instruction as well as conducting various drum and recording clinics at various local high schools and the Community College of Rhode Island. Tom enjoys teaching students of all ages and all levels of instruction.
Debra Pezzullo – Guitar Instructor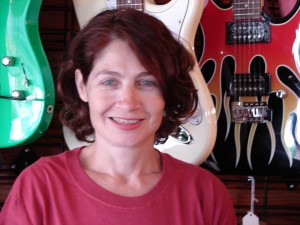 Resident of North Scituate, Deb attended Rhode Island College for music study and began her guitar studies at Ray Mullins Music when she was 12 years old. She has now been playing for over 35 years and her preferred music choices are rock and blues. Deb has been the guitar instructor for the SKILL program offered through the North Scituate Elementary School for a few years and enjoys teaching all ages from beginner through intermediate.